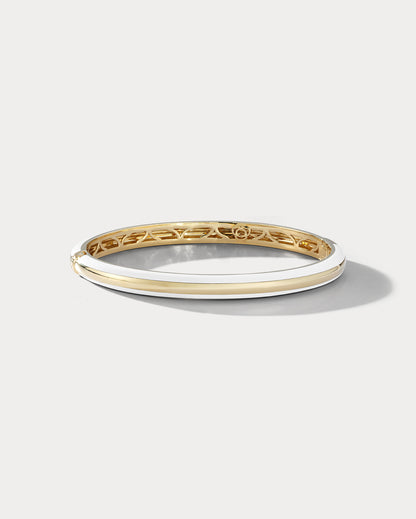 A yellow gold and white ceramic bangle would be a beautiful piece of jewelry that combines the warmth and richness of yellow gold with the crisp, clean look of white ceramic. This combination creates a striking contrast that is both elegant and modern.
The design of the bangle could vary depending on the desired style. The yellow gold could be a simple, smooth band, or it could be textured and engraved with intricate patterns. The white ceramic could be a polished, shiny surface or a more matte finish. The bangle could be a slim, delicate piece or a chunky, bold statement piece.
One possible design could be a sleek, minimalist bangle featuring a yellow gold band with a smooth, polished finish and a white ceramic inset with a matte finish. This design would be perfect for everyday wear and would pair well with both casual and dressy outfits.
Another option could be a more intricate design featuring yellow gold with engraved patterns and a white ceramic inlay with a glossy finish. This bangle would be a statement piece, perfect for dressing up a simple outfit or adding some flair to a formal occasion.
Overall, a yellow gold and white ceramic bangle would be a unique and versatile piece of jewelry that would make a great addition to any collection.
Details:
Size Available: Small, Medium, Large
Share
View full details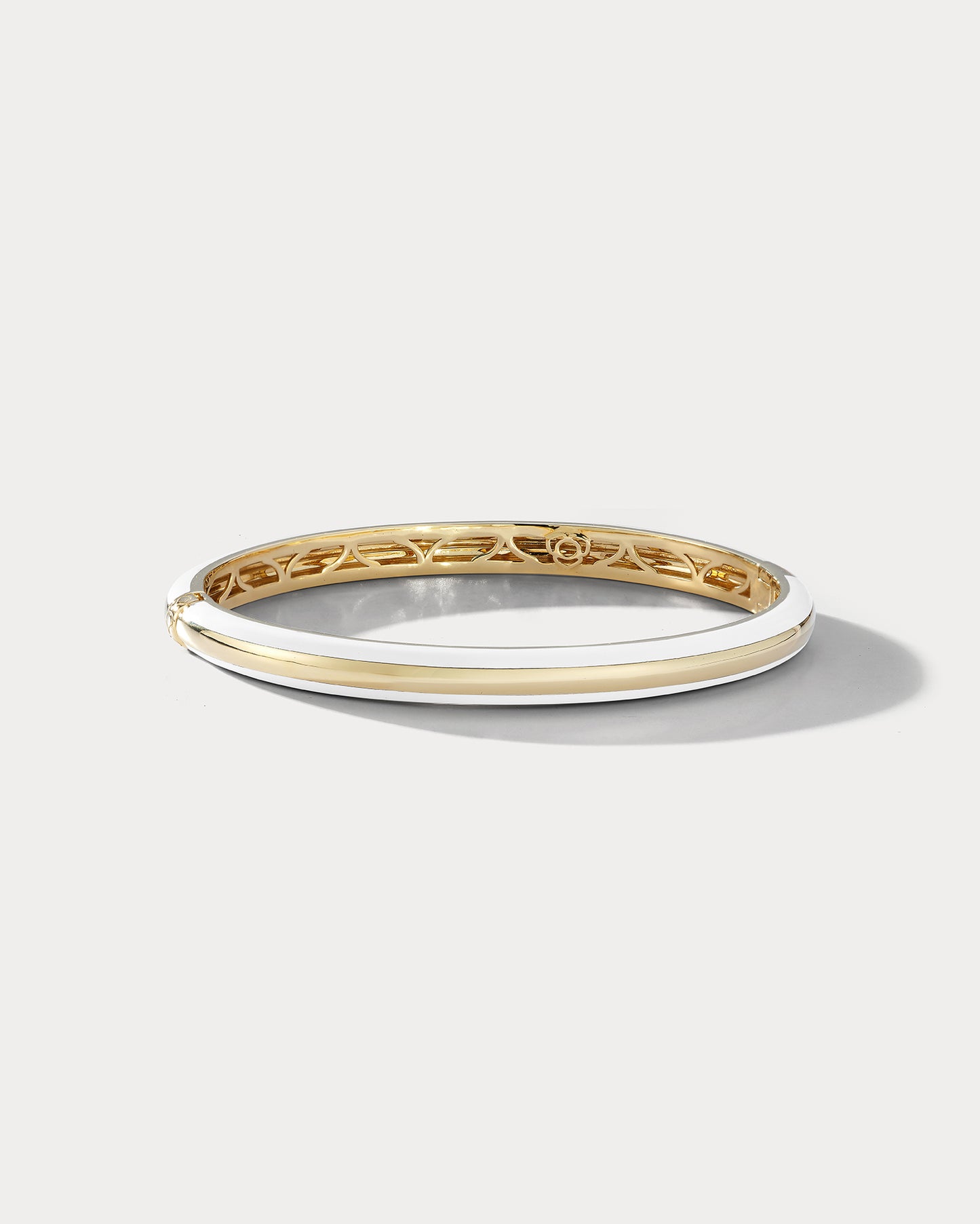 High-quality modern heirlooms