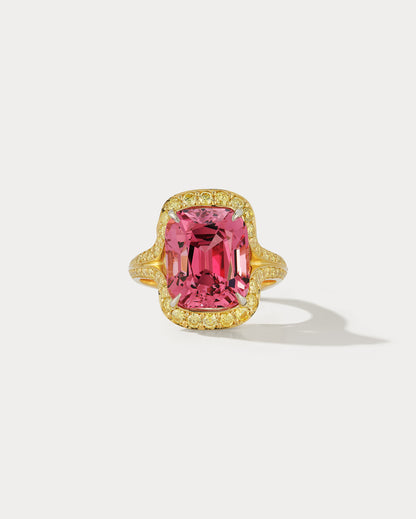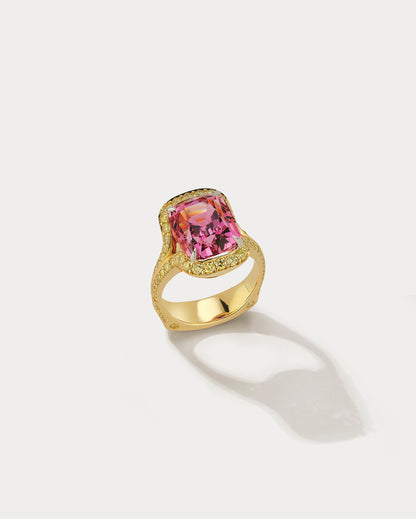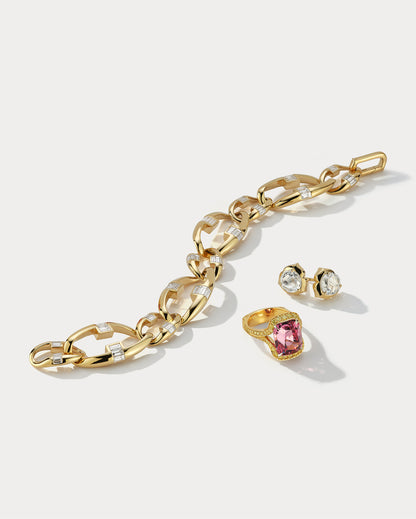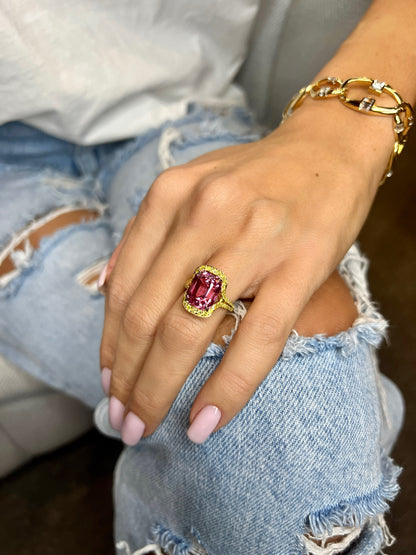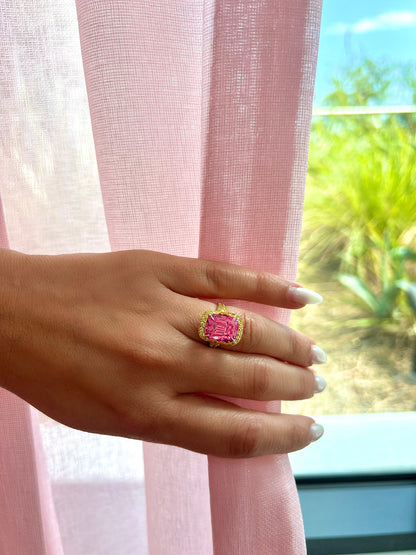 Introducing a breathtaking piece of jewelry: a 7.49 carat cushion cut peachy pink spinel surrounded by .94 carats of intense yellow diamonds, set in 18k yellow gold. The warm and vibrant combination of the pink spinel and yellow diamonds creates a stunning contrast, perfect for adding a pop of color to any outfit. The cushion cut of the spinel showcases its brilliant radiance, while the yellow diamonds bring an extra layer of fire and brilliance to this already breathtaking piece. The 18k yellow gold setting adds to the overall richness and warmth, making it a perfect choice for those who appreciate unique and luxurious jewelry. Indulge in this exceptional work of art, designed to turn heads and make a lasting impression.
Details:
7.49 Peachy Pink Spinel Certified by SSEF
Fancy Intense Yellow round diamonds .94 total carat weight.
Pink spinel is a highly prized gemstone due to several reasons:
- Rarity: Pink spinel is a relatively rare gemstone, making it highly sought after by collectors and jewelry lovers.
- Color: Pink spinel displays a range of pink hues, from pale to intense, making it a popular choice for those who appreciate unique and eye-catching gems.
- Durability: Pink spinel is a hard and durable gemstone, making it suitable for daily wear in jewelry.
- Versatility: Pink spinel can complement a variety of skin tones and styles, making it a versatile choice for jewelry.
These factors have combined to make pink spinel one of the most coveted gemstones on the market today, prized for its beauty, rarity, and versatility.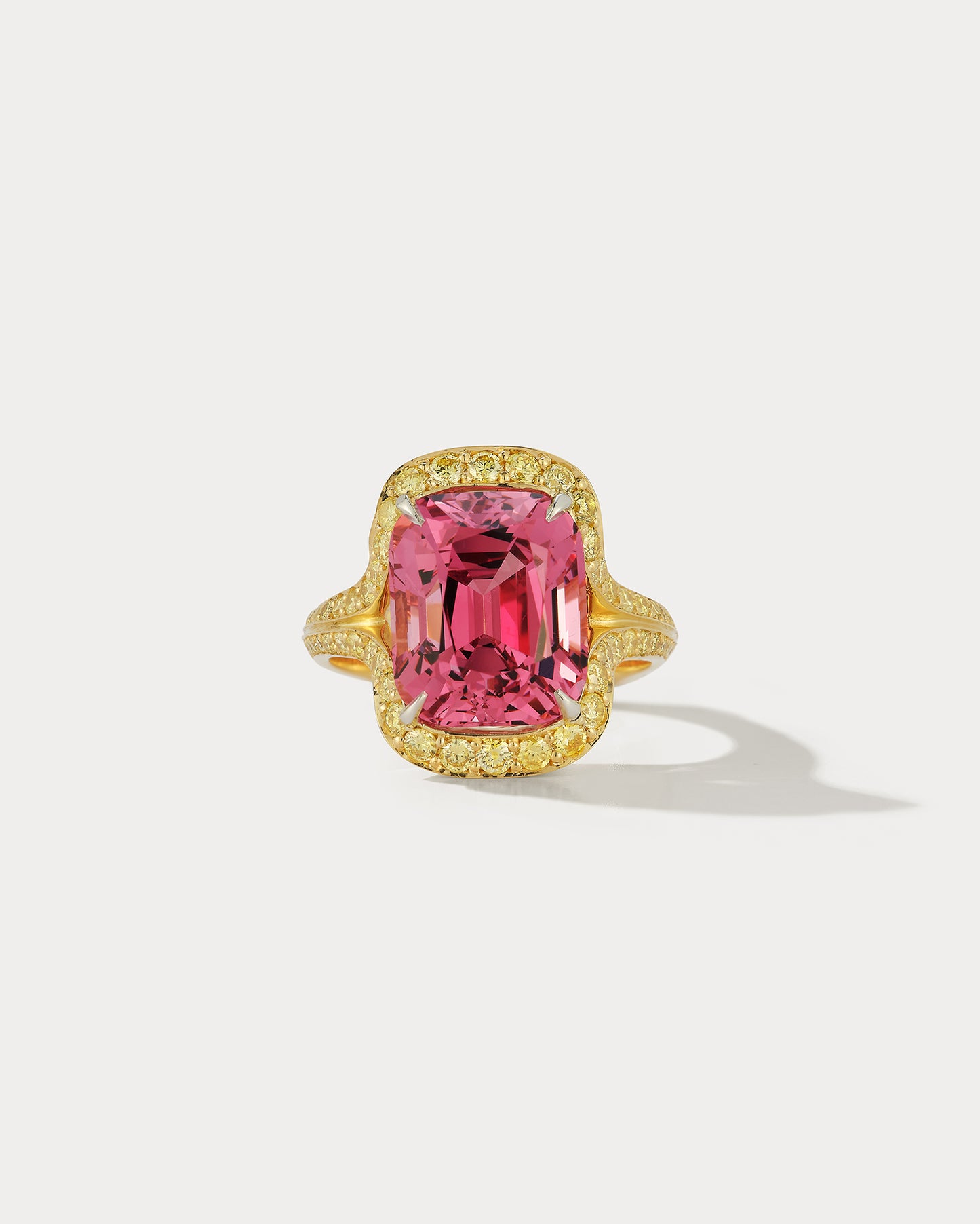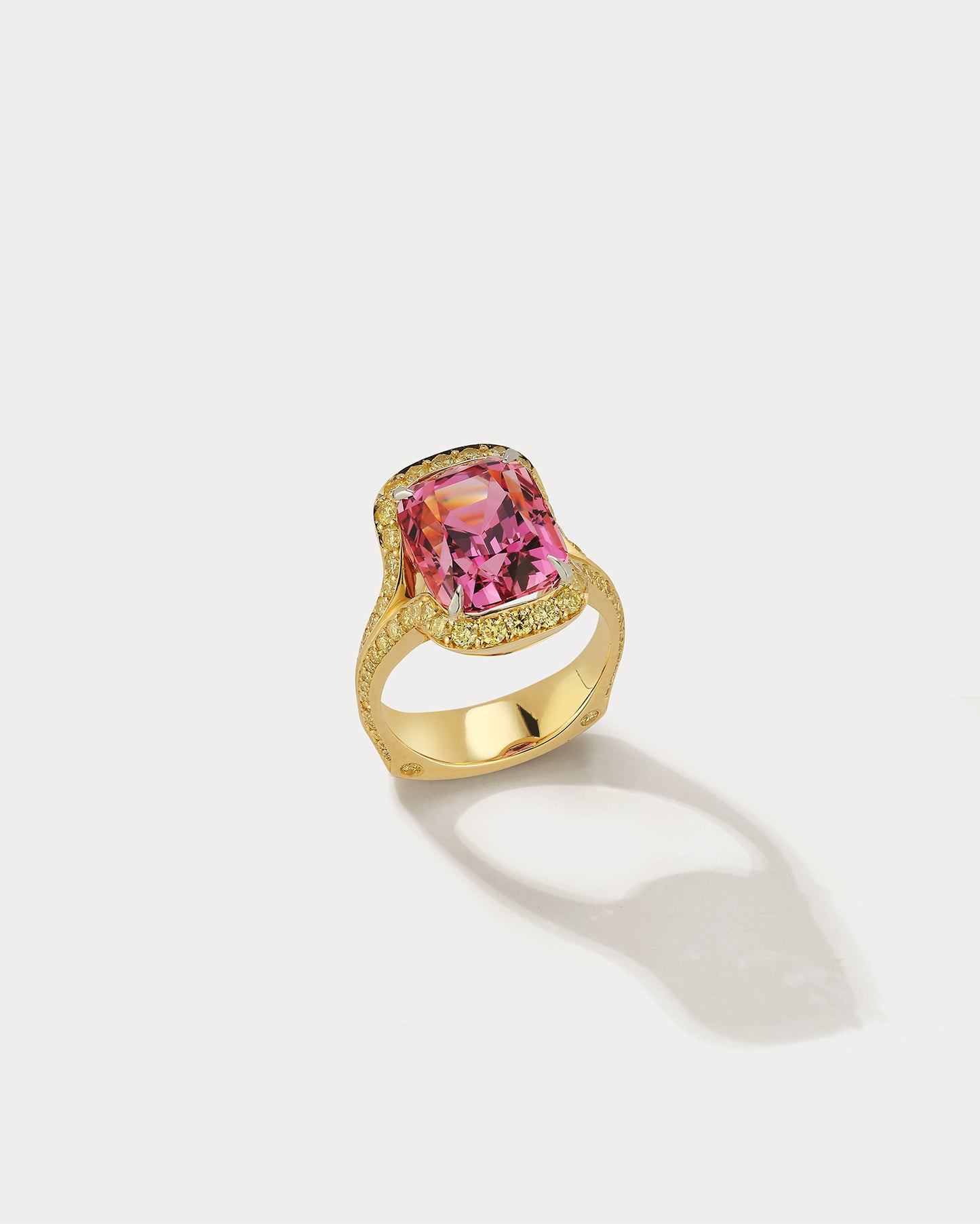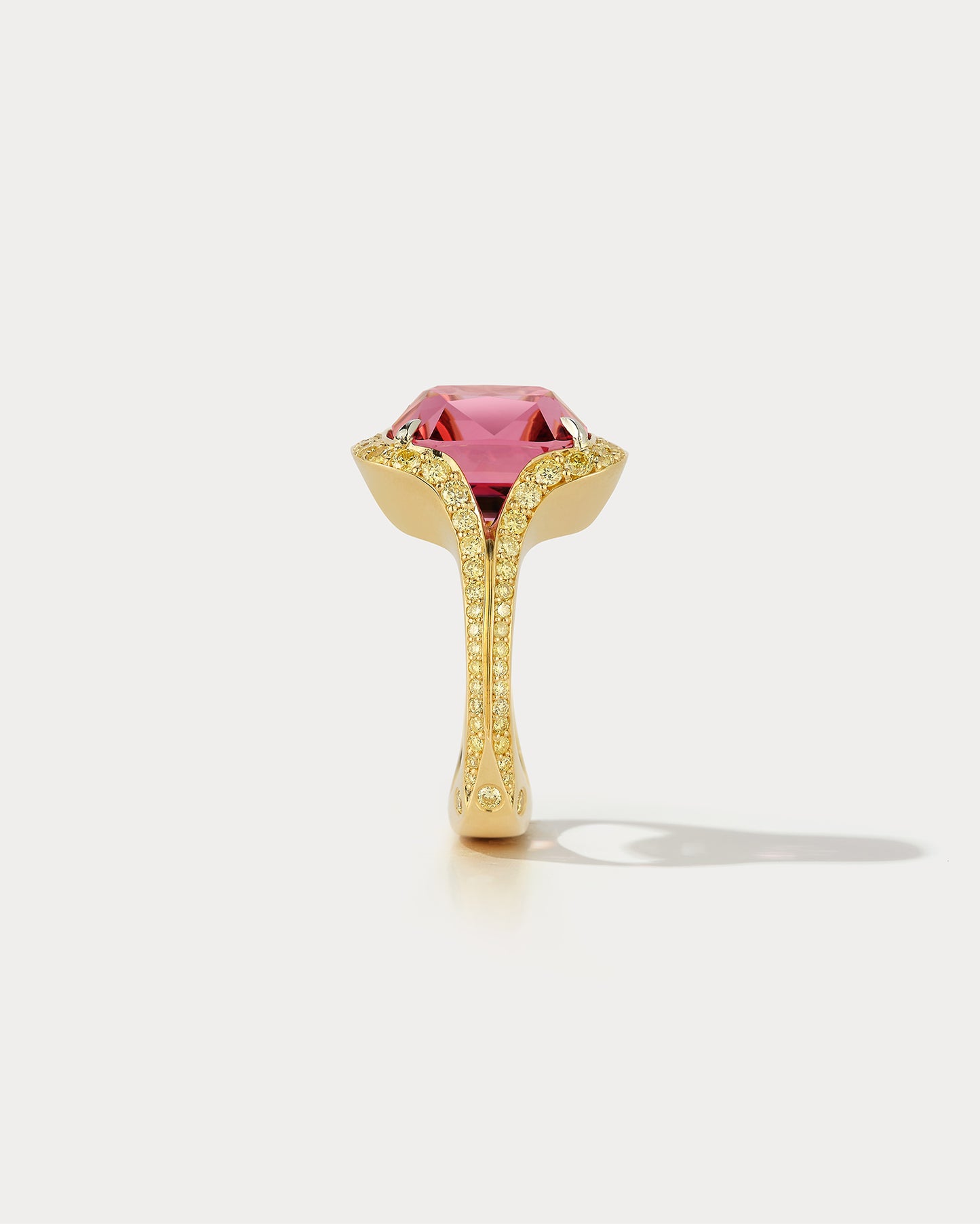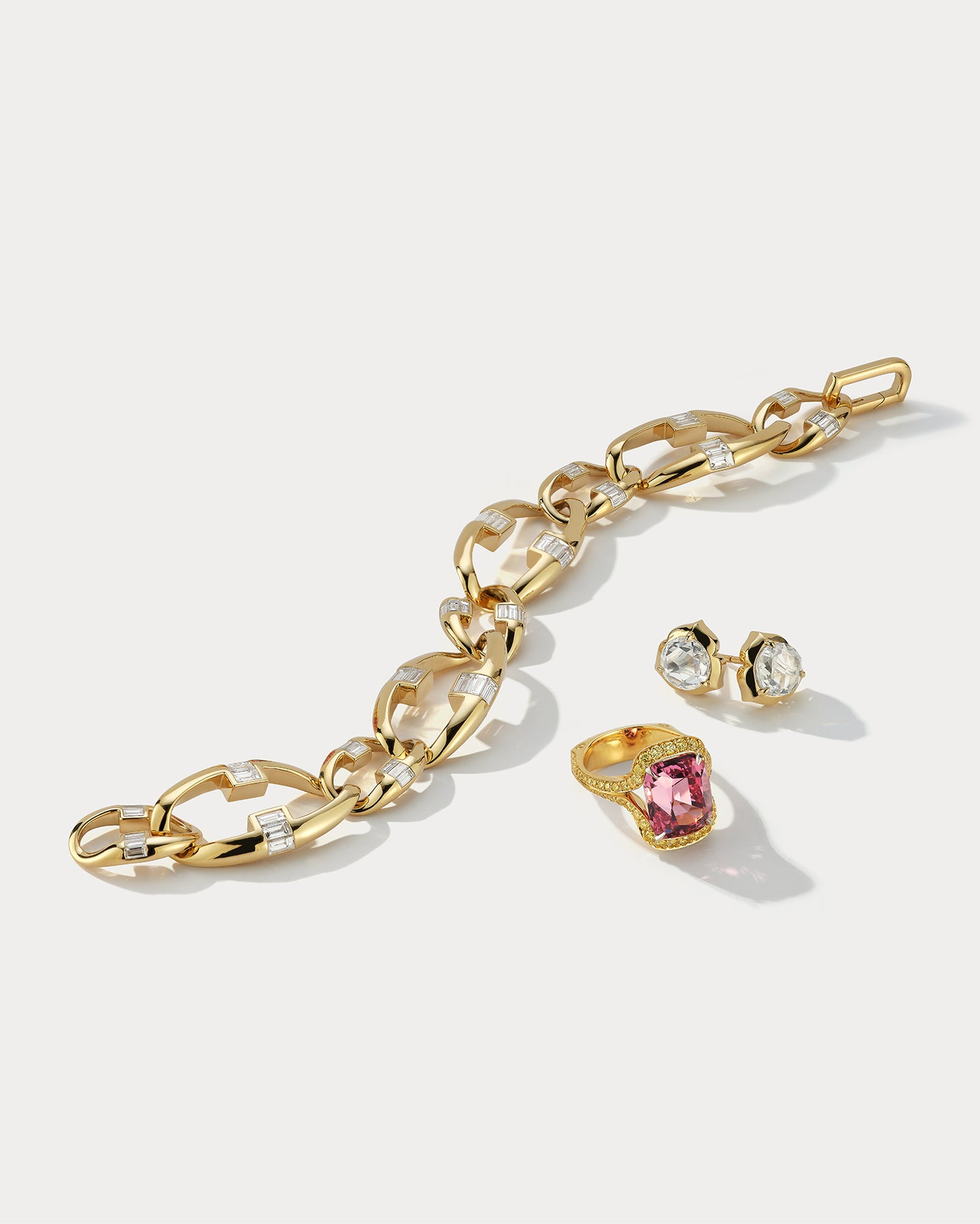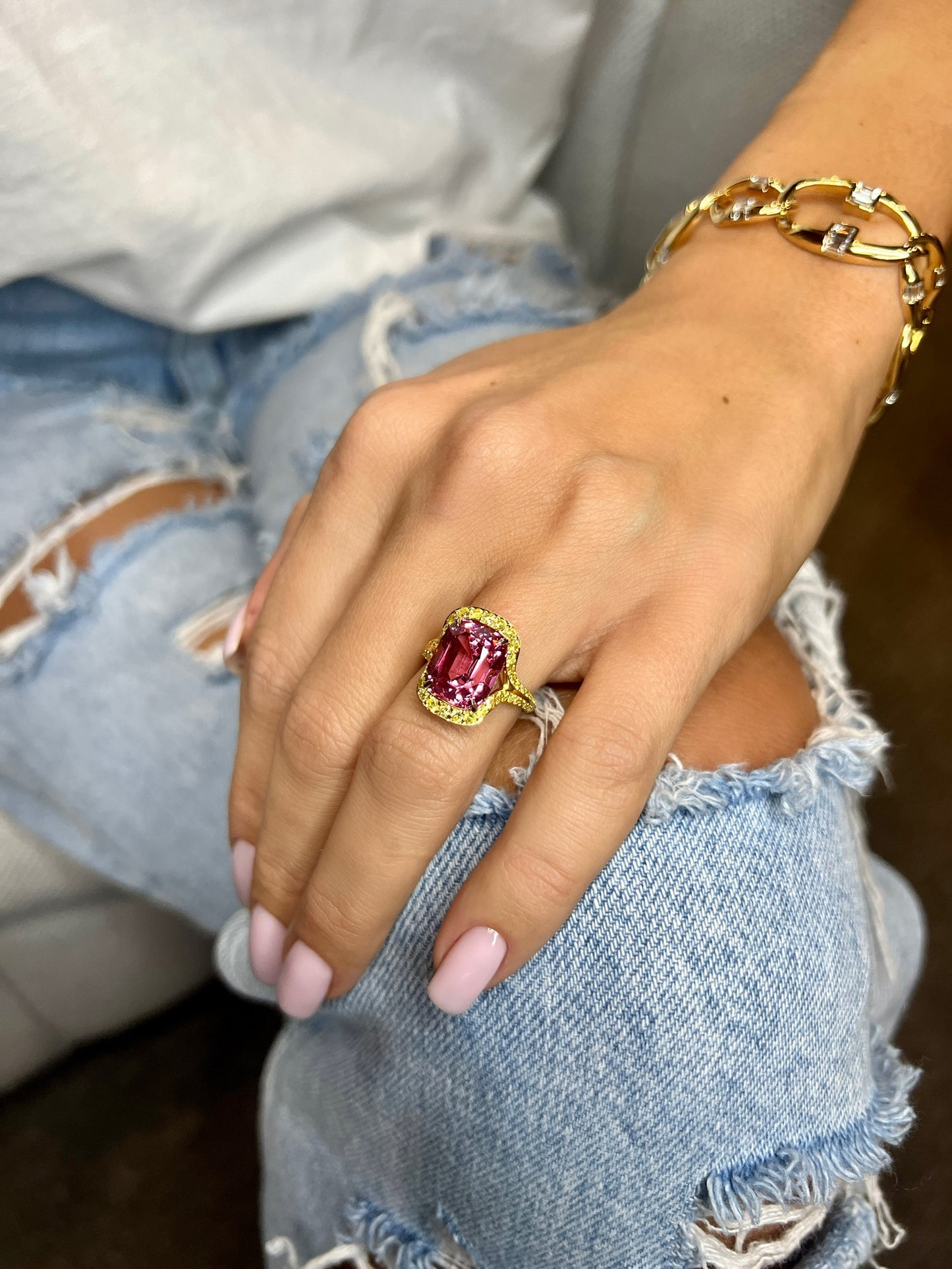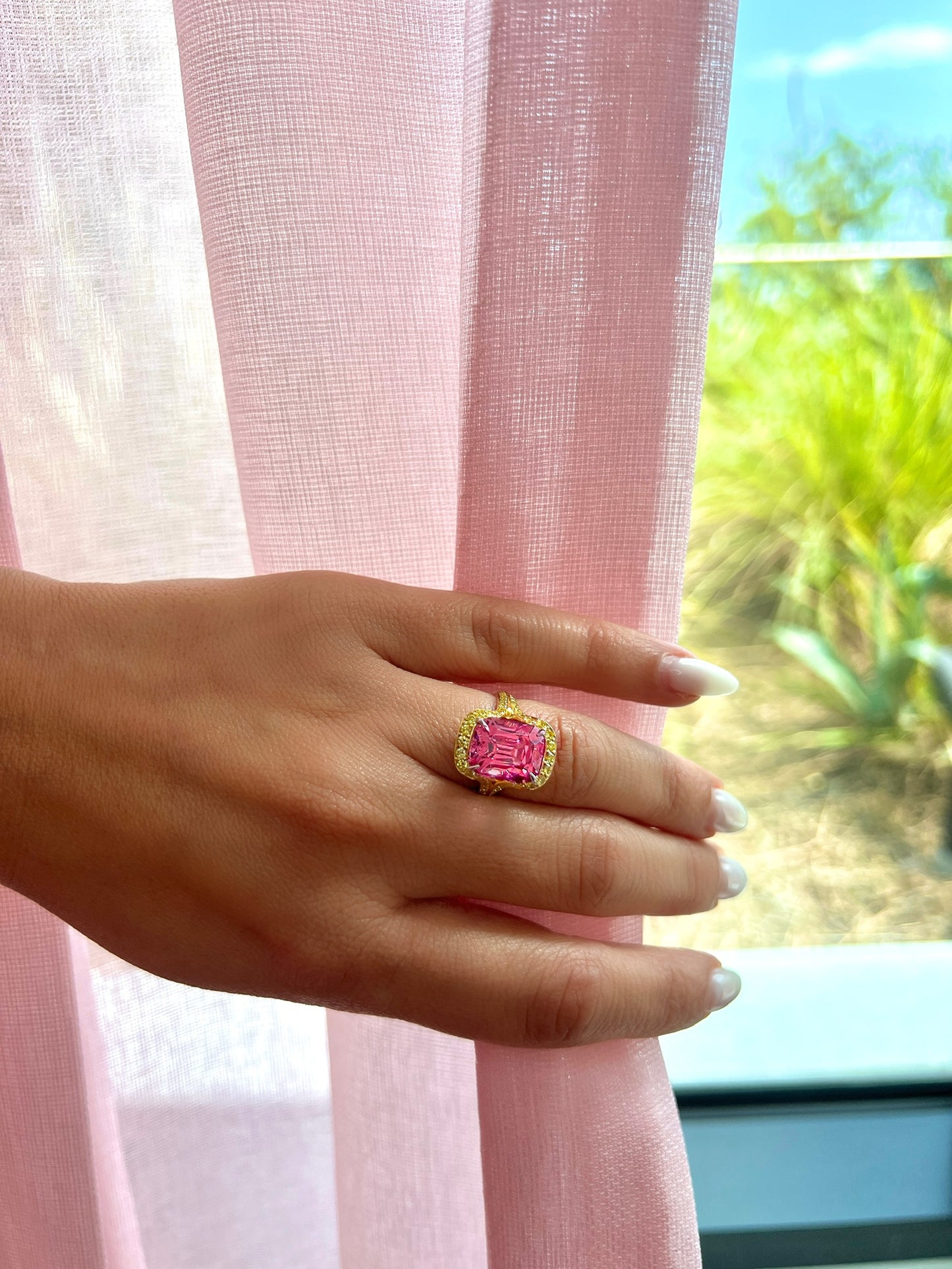 High-quality modern heirlooms
Choosing a selection results in a full page refresh.
Opens in a new window.